eBlix Technologies proudly addresses the jobseekers who are waiting for grabbing the first job opportunity in the field of web application development. This article presents the most important facts to be known well by an entry level job seeker who has no industrial experience related to the sphere of web design in which the eBlix has become the silver line of Sri Lanka.
The reputed Australian web design agencies like eBlix Technologies, expects their trainees to be recruited by assessing not only the level of education, but also the creativity that is inherited in their designs for the scenarios described in their assignments given at the job interviews. In the sense, most candidates fail to go through the aptitude test not because of their academic achievements, but the lack of the effort on pragmatic approach to problem solving. Therefore at eBlix, the management thoroughly emphasises that the job applicant should be capable enough to attain the user centred design goals in their assigned tasks, instead of designing a particular interface by following the system centred design approach. The usability engineering principles are highly admired in every design created by the eBlix team by assuming that the client is non-technical. In the UI engineering aspect, the job vacancies like "Trainee UI/ UX engineer, Junior web developer, junior web designer and associate software engineer" are the entry level career opportunities opening for applying for the first time before joining the companies for the positions of "Creative Designer, Senior UI Engineer and Senior Web Developer" and so on.
So far, eBlix has offered the fabulous chances to many a job seeker get trained under the senior web developers to practice the coding styles, advanced web programming techniques and web server management. Further more, it will help the trainee web developers know how to use cloud technologies to host the applications developed by different frameworks like "Laravel". In return, the company will produce experienced developers who are professionally qualified to apply for the senior level positions at eBlix Technologies or in other IT companies in Sri Lanka. The company always prefer to move forward with the latest proven web technologies like cloud based web app development with PHP and JavaScript frameworks. Version controlling with the latest tools and third party services are practically applicable in the development process. GitLab, GitHub, BitBucket and SVN are few well known examples for them. Joining the organisation for the trainee developer positions adds an additional value to the candidates' future career goals due to the open opportunities offered to the employees play their roles in multiple disciplines in the same project. It will help the trainees to become full stack web developers in future.
When paying attention on the QA process, it is clear that the eBlix hires QA engineers, Associate QA engineers and QA managers as and when the positions get vacant. But these job vacancies are not frequently published since the number of QA engineers are relatively lower than the number of developers in a company.
eBlix has successfully completed a large number of website design projects during the last couple of years. Its portfolio shows that the company has successfully delivered both local and foreign web development projects on time. Mainly it targets the Australian clients because the head office of the company is situated at Melbourne in Australia. The eBlix Technologies advertises vacancies on DreamJobs.LK job website, as it has become the top job vacancy advertiser in Sri Lanka. The job website is maintained by the Elegant Media that is also an Australian Mobile App Development company situated in Melbourne. eBlix technologies expects the trainees to be recruited via placing the job advertisements in the job portals of top job advertising agencies like DreamJobs.LK.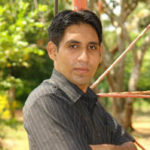 Chathura Wijekoon
SEO Project Coordinator | eBlix Technologies
4 articles